Why Choose Us
Expert Support
We listen the first time you brief about your project, we start working and analyze the requirements and methodologies that best suits you. We are backed by our experts who are concerned only about solving your problems quickly and correctly.
We Only Hire the Best
We recruit only the most experienced, dedicated and service-obsessed people. People that want and know how to help our customers, from customer support to technical engineers. Our staff have an average of over five years experience in software development, testing & server management.
We got the right people and tool
We have people who do the job and we have got the right tool for developing the efficient softwares which best suits you and your work.
We are software architects
We plan, design, and oversee the project development and create a user friendly software which you can use easily. We plan and design databases and programs which can pull maximum performance.
Expert Software Testing
Without testing, a software isn't complete. With bugs and flaws a software cannot be used for production and is not reliable. Our testing experts have created thousands of test cases to test the softwares ability.
Expert Server Management
With our experienced server admins, we manage your servers and you can concentrate on other important works.
What We Offer
Deepen your choice, control, and speed of scale by wrapping our managed services around any of our solutions. And with our portfolio of Advisory & Consulting Services, your resources are maximized, risks minimized and integration optimized.
Automation
We have the expertise in designing, building & operating the best fit solution in software and electronics automation. Be it your personal, home or business automation. We provide the high-performance automation solutions.
Advisory & Consulting
Accelerate your dream product or service in software & electronics journey with guidance from our best-in-class experts at every stage in and out in technical details, no matter what your challenge.
No in-house resource burden
Enjoy the services without the burden of in-house resources for maintaining your products or services. We have maintenance support on request. Also the end user support on request if needed.
What We Do
Our business revolves around software design, development & research. Data science, data analysis, data migration. Networking and server management. Automation on software and electronics. Software controllers and electronic controllers. Applicable not only for enterprises but for personal and home routines. Scuoria helps keep the most ambitious brands connected to their employees, their customers and their partners by creating softwares for their routines and automating it with our world class software & electronics architecture. We're technicians, experts and innovators and we're always there to help ensure our customers are up and running with the software they need, around the world.
We Build Solutions
Our consultative approach brings your software goals to reality faster and with no hidden barriers. In just 30 days, Scuoria's Professional Services team can turn large volumes of requirement data and complexity into a straightforward, actionable roadmap for your business.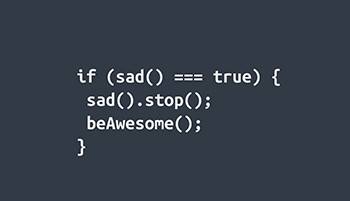 If we accept to develop your software. We develop your softwares as per the described requirements and after each iteration you will be given a demo on the software and you can ask for changes(max 10% change on described requirement) if needed.

Testing is a vital part of development, testing a program is to track the bugs and fix it to create the proposed software. Testing is effective when its done by experts, it takes alot of experience to think in all aspects when it comes to software programs. We are backed by those experts who are there to track those bugs and fix it.